Presidents of Mothers' Union in Gloucester Diocese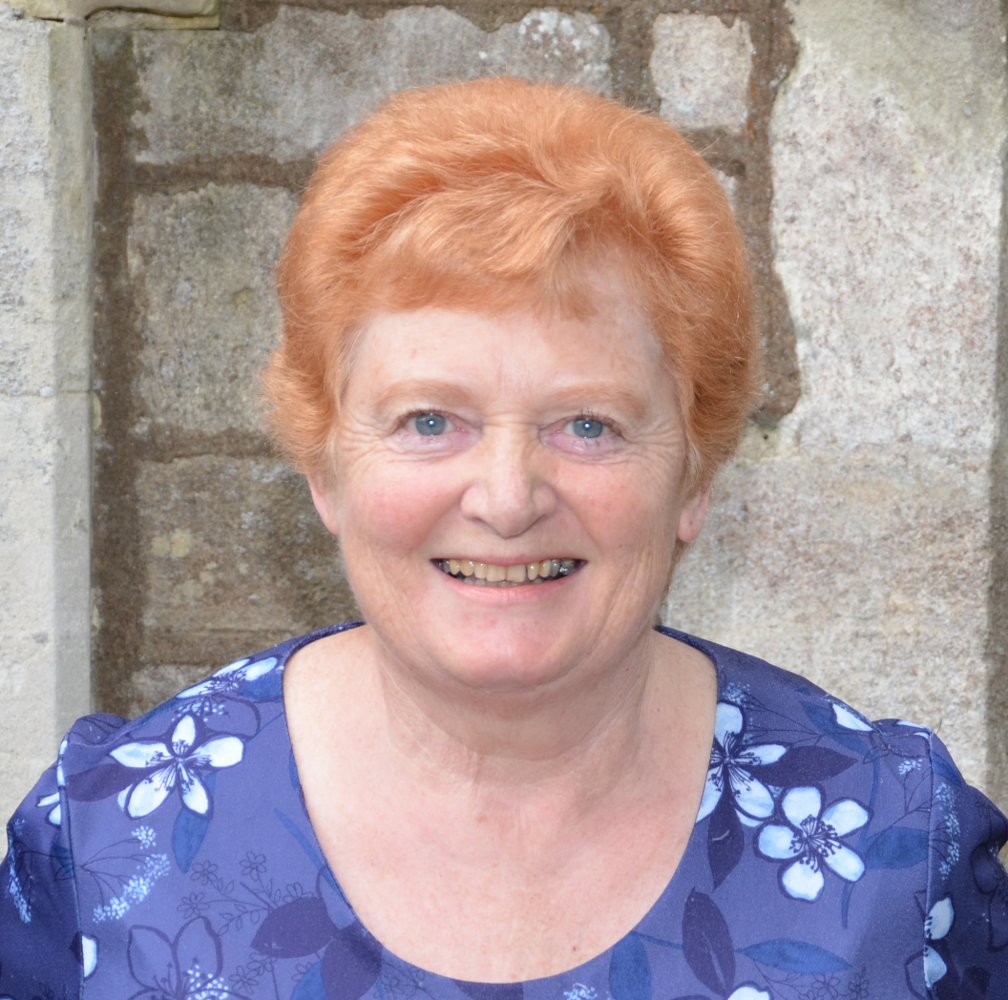 Our President for 2019 to 2021 is Kay Hensley.
Her role is to guide the Mothers' Union in this Diocese and to represent us elsewhere. She is Chairman of our Council which meets twice a year.
Letter from our Diocesan President
Dear Fellow Members
Although it is sad we cannot meet together properly we must thank God for the social media which allows a number of us to get together remotely and support each other. Do however remember those members who cannot access this and give them a call. Maybe in the summer we will be able to meet again.
It was decided that for the foreseeable future we would need to use the facility of Zoom to keep us connected. This is a hard decision as we know there are some who, for various reasons, cannot access this but at the moment it is the best we can do.
We cancelled Cathedral Midday prayers in 2020 but have decided that it would be good to have a monthly midday prayers anyway but on Zoom. I will set up the link and send to all the emails I can. The Deanery allocated will still lead the prayers. Please let me know if any Deanery has a problem with this. It will possibly mean we actually have more attendees than usual which will hold us all together. We certainly had a good attendance in November for the 16 Days Midday Prayers! This you can advertise far and wide of course.
Once again we are sorry to have to say that the Festival Service and the BIG AFIA DAY will be cancelled as it is unlikely that crowds will be allowed and there needs to be a big lead up. However we will still have our raffle but for Gloucester Funds as the AFIA account is quite healthy at the moment due to not being able to send people away. This will be in the Autumn when it is hoped we can meet together.
Mary Sumner Day,9th August, we are hoping that our regular picnic will be able to take place - we will see how things progress. Again, if we cannot meet we will hold a Zoom Service with time to chat in breakaway rooms.
We had, once again, to cancel the Roundabout due out in February as there were very few articles and distribution would be a problem. We encourage you to provide articles for the next issue (closing date for these is 19th March but do send your pieces in earlier if you can). Again we like to hear about the innovative ways you have for keeping your branch lively - your idea could help another branch! Don't forget to inform us of special birthdays etc.
Once again, due to lockdown, the office is not manned every Tuesday and Friday but you can always email me, or one of the Trustees, with any query and Doreen would love to hear from you if you need cards or gifts.
I, like I expect many of you, am finding this lockdown quite tough but I'm sure we will get through it. Keep striving, keep praying and look forward to a brighter future.
with love Kay