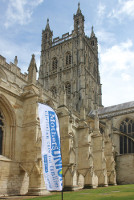 Diocese of Gloucester Mothers' Union
Mothers' Union in the Gloucester Diocese
Welcome to the Diocese of Gloucester Mothers' Union website
Mothers' Union is the largest international Christian organisation with over 4 million members in 83 countries across the world.
Within this worldwide organisation we are part of the Anglican Province of Canterbury and based in the South West of England above Bristol, bordered by Wales in the West and the Cotswold Hills to the East.
Led by our Diocesan President, Kay Hensley for the triennial 2019-2021 we have 34 branches across 8 deaneries and about 800 members working towards the Mothers' Union vision to strengthen and preserve family life and marriage, by our Christian faith through practical action.
This practical action can be seen through the giving of self, in prayer, in voluntary work, and in helping those less fortunate than ourselves in whatever ways we can.
Following the links, please take the time to discover how we respond to our Mothers' Union vision of a world where God's love is shown through loving, respectful, and flourishing relationships.
Mary Sumner House
The national Mothers' Union website is a source of information about the worldwide organisation, national projects, monthly prayers and resources for members.
http://www.mothersunion.org
Midday Prayers are live on their Facebook page at 12:00 noon daily.
https://www.facebook.com/MothersUnion
Diocesan President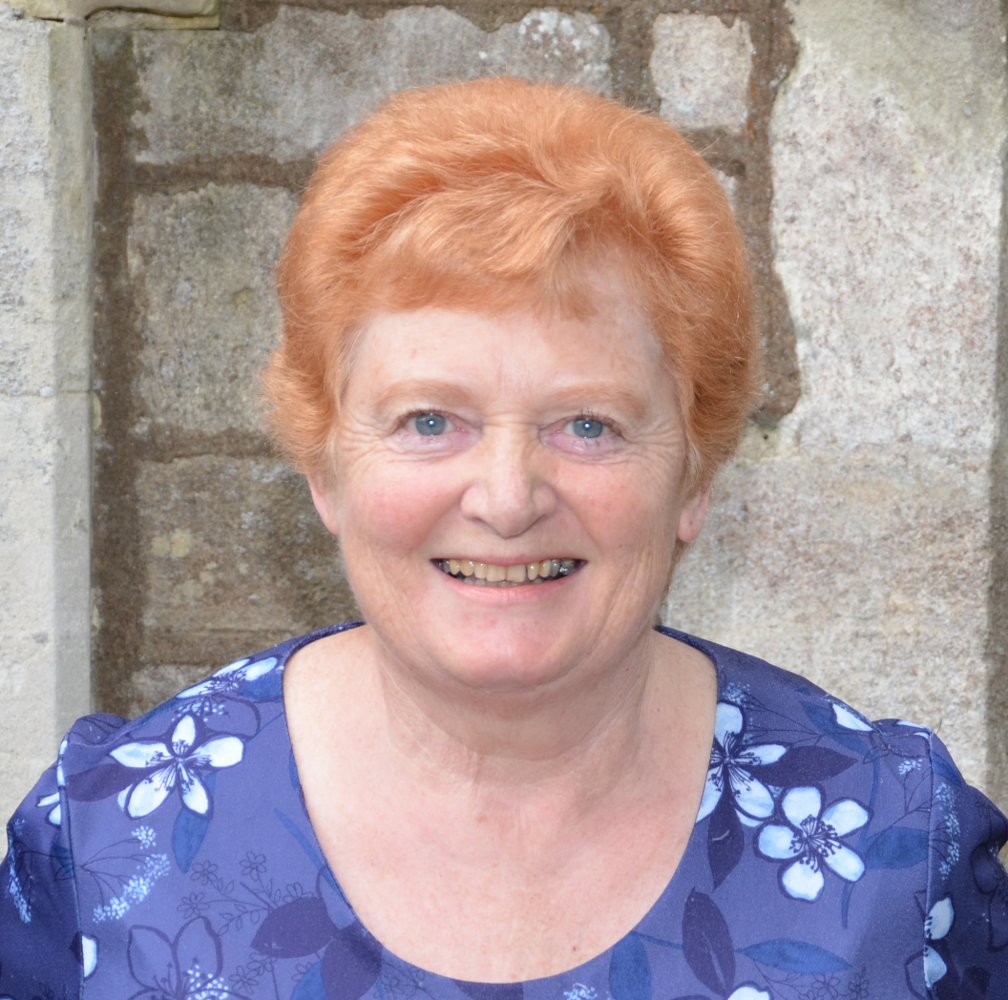 Kay Hensley is our President for this Triennial
Letter from our Diocesan President
Dear Fellow Members
Letter number 8! We continue with prayers and I trust you are keeping well still.
Well, there we go! Just settling down to a different system and along comes lockdown again!
My full letter for October/November with details of news and activities can be downloaded here.
We had a good Council Meeting on Zoom - over 40 members attended which was good. Not the same as really seeing everyone though.
Sadly we will not now be able to have our Midday Prayers for the 16 Days of Activism in the Cathedral on Monday 30th November as hoped. We will, however, have these prayers on Zoom for those of you who can manage it.
Our Forum Meeting for Deanery Leaders and Office Holders will now be on Zoom. It is nice to see faces but I really long to see real people as I expect you do too!
Roundabout will be issued and we will use whatever means we can to get it to you. It should be a good read.
A prayer for Women at risk of violence:
Loving God we lift all victims of abuse to you. We ask you to give them your love and protection.
We ask for your courage and strength, so we can speak up against the violence inflicted upon your precious people.
Help us to see situations where violence is taking place and give us wisdom to know how to act.
Heavenly Father, we lift every girl and young woman to you who has suffered or witnessed violence.
We pray for justice in each of these situations and provision for a safe place where they can find healing.
We ask this all in Jesus' name. Amen.
With love and blessings from your Trustees
Kay