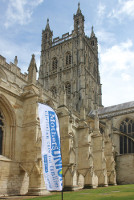 Diocese of Gloucester Mothers' Union
Mothers' Union in the Gloucester Diocese
Welcome to the Diocese of Gloucester Mothers' Union website
Mothers' Union is the largest international Christian organisation with over 4 million members in 83 countries across the world.
Within this worldwide organisation we are part of the Anglican Province of Canterbury and based in the South West of England above Bristol, bordered by Wales in the West and the Cotswold Hills to the East.
Led by our Diocesan President, Kay Hensley for the triennial 2019-2021 we have 39 branches across 9 deaneries and about 1,000 members working towards the Mothers' Union vision to strengthen and preserve family life and marriage, by our Christian faith through practical action.
This practical action can be seen through the giving of self, in prayer, in voluntary work, and in helping those less fortunate than ourselves in whatever ways we can.
Following the links, please take the time to discover how we respond to our Mothers' Union vision of a world where God's love is shown through loving, respectful, and flourishing relationships.
Mary Sumner House
The national Mothers' Union website is a source of information about the worldwide organisation, national projects, monthly prayers and resources for members.
http://www.mothersunion.org
Midday Prayers are live on their Facebook page at 12:00 noon daily.
https://www.facebook.com/MothersUnion
Diocesan President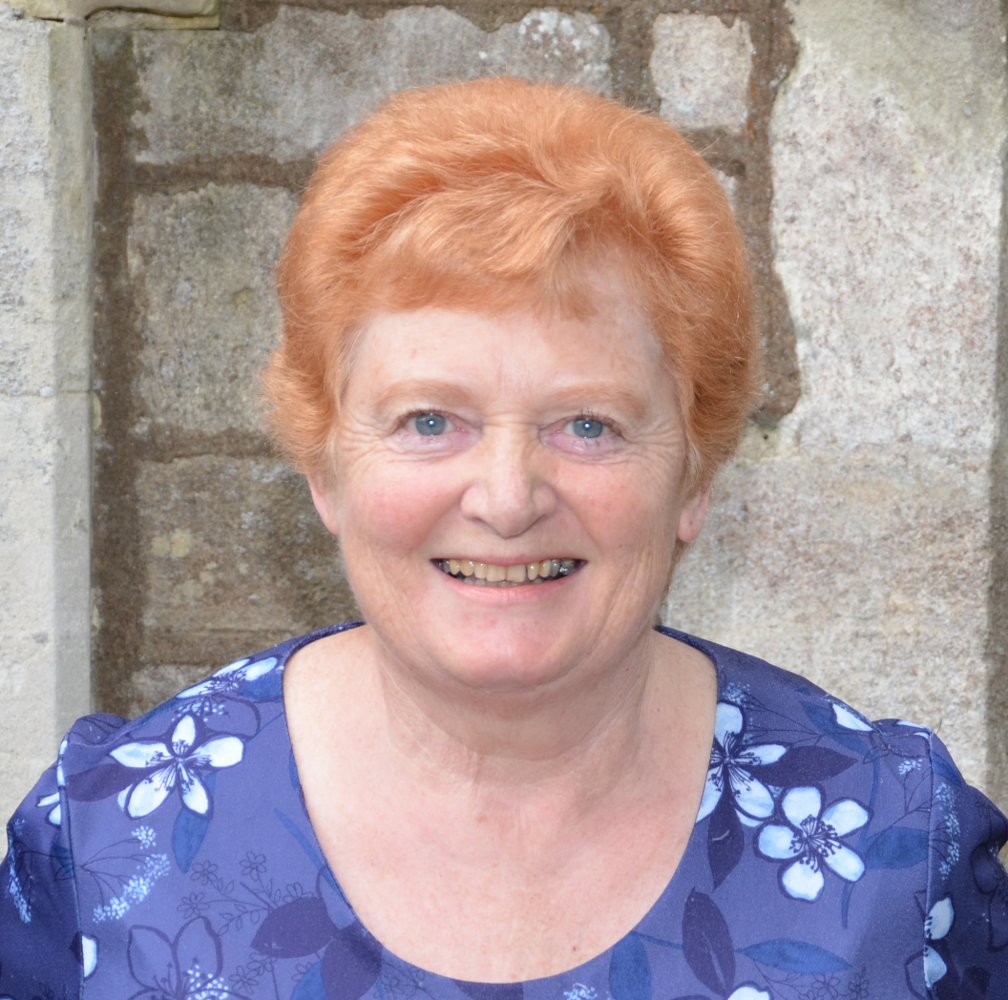 Kay Hensley has been elected as our President for this Triennial
Letter from our Diocesan President
Dear Fellow Members
Covid-19 update - MAY 2020
I trust this letter continues to find you well and coping in a difficult time.
The main thing we can do at this time is pray.
Keep us, good Lord, under the shadow of your mercy in this time of uncertainty and distress. Sustain and support the anxious and fearful, and lift up all who are brought low; that we may rejoice in your comfort knowing that nothing can separate us from your love in Christ Jesus our Lord. Amen
Please continue to pray... For doctors and nurses..
For all those essential services continuing to work..
For those on their own..
For those who don't understand the severity of the situation..
For those returning to school..
For those opening shops etc..
For those families finding it difficult to be in such close proximity..
For the homeless..
For your family and friends..
For yourself..
For our Priests as they do what they can - usually through social media - to keep you in touch..
And of course don't forget to thank God for all His goodness..
Even now, with the gradual release we need to pray longer and harder that people will be careful and not flout the guidelines. But so exciting that we can start to look forward to meeting again; whenever that is!
With love and prayers from me and all the Trustees and we look forward to meeting together again.
Keep safe and well.
Kay Hensley - President
A longer version of this letter can be found on the Resources page.