Cathedral Prayers
Prayers have been cancelled that are normally said in the Lady Chapel in the Cathedral on the last Mondays each month at Noon, led by deaneries. See Cathedral2020 for the rota.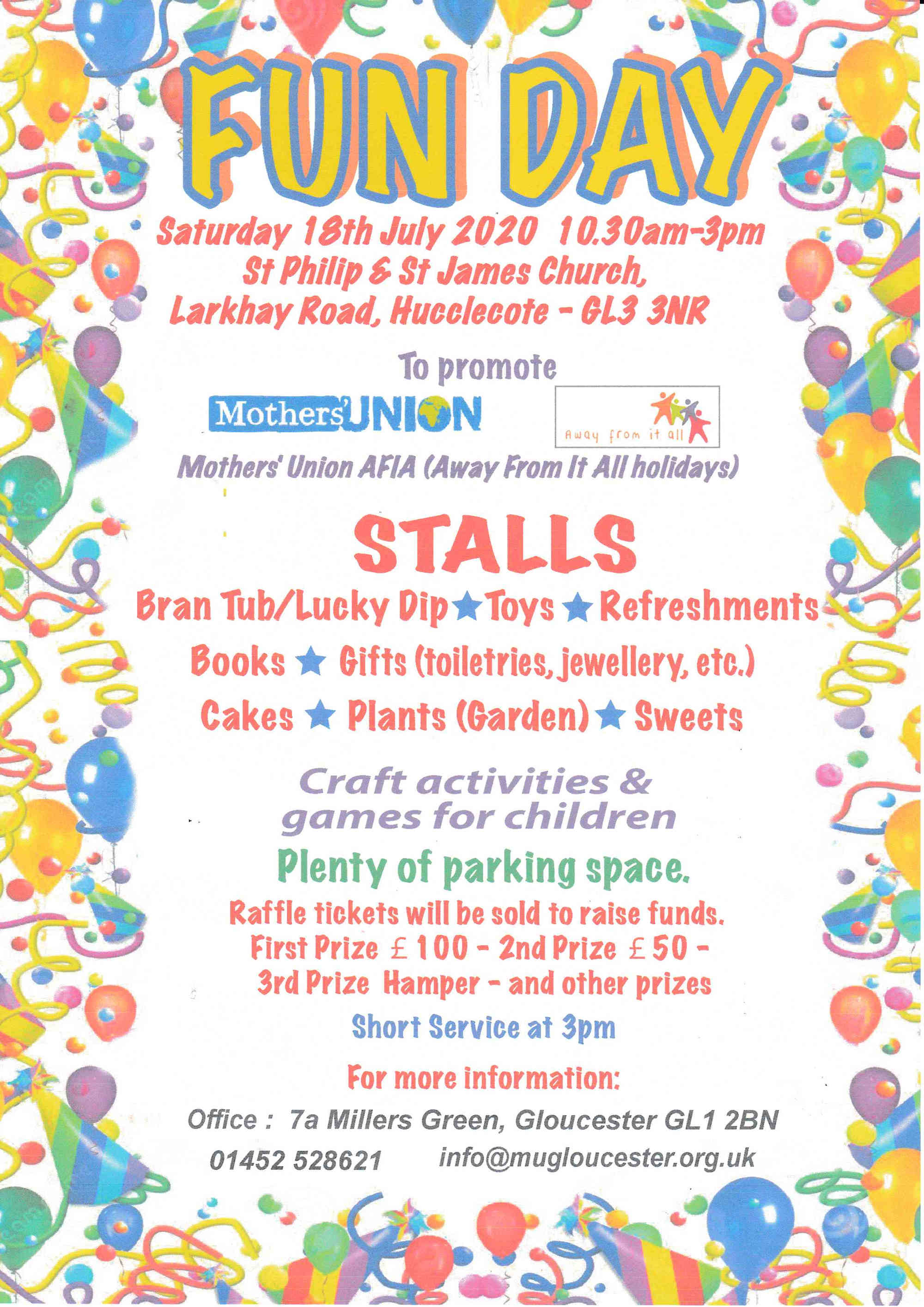 AFIA Big Day Out
On Saturday July 18th 2020 we had planned a day of fun and fundraising at St Philip and St James Church Hucclecote for our Away From It All holidays. This is now postponed to July 17th 2021.
General meeting in Belfast
Elizabeth Reay is planning a 5 day trip to Belfast for the general meeting and service in September 2020.