Mary Sumner Day picnic
This was organised by Stroud Deanery and was held at Saul Memorial Hall on 9th August.
Songs of Praise
A Songs of Praise service was held on June 26th in the Cathedral. During the service Bishop Rachel and her husband were welcomed as new members of Mothers' Union.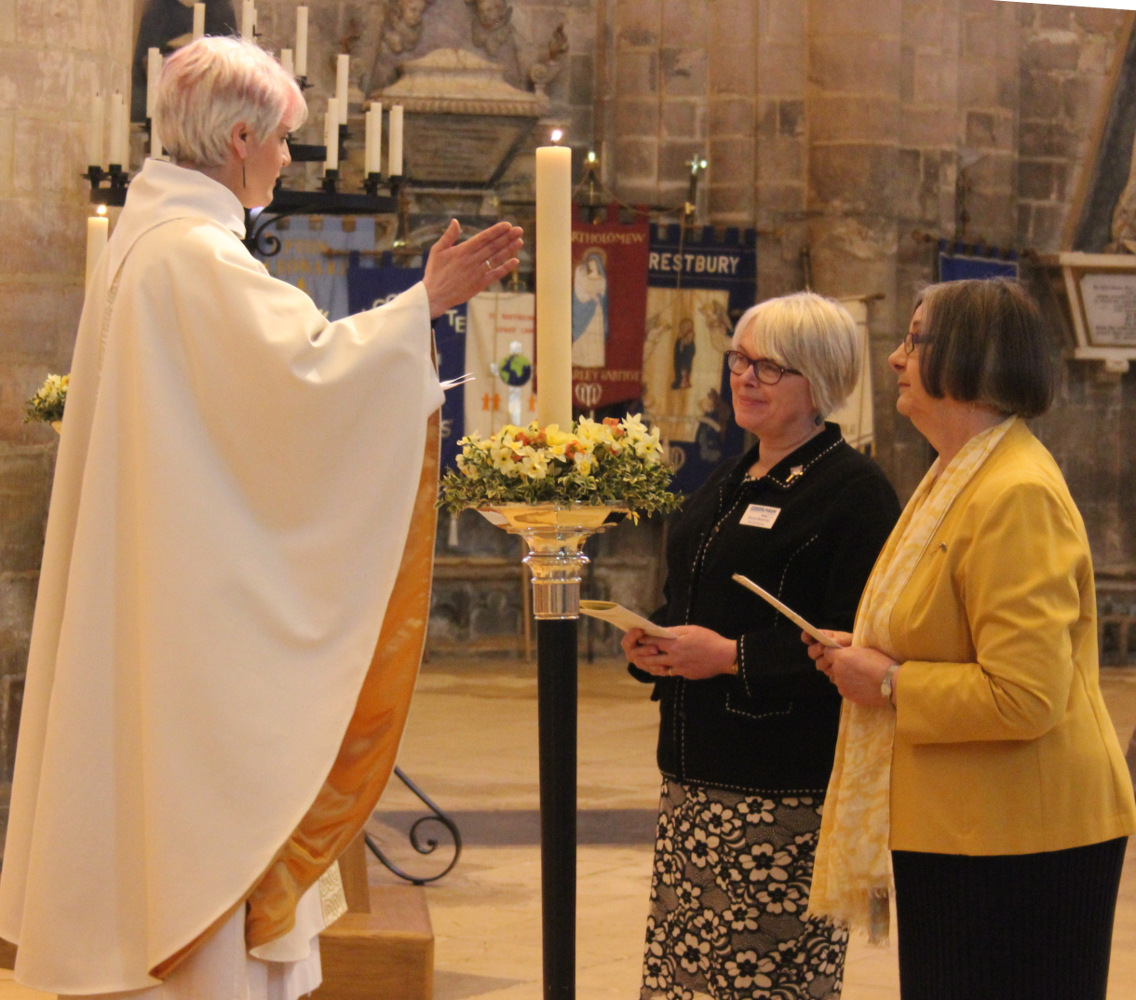 Lady Day Service
The Lady Day Service in Gloucester Cathedral on 4th April 2016, presided over by Revd Ruth Fitter, included the commisioning of our joint Diocesan Presidents Helen Barton and Dorothy Marshall, along with the Trustees, Unit Coordinators and Speakers. GloucesterMULadyDayService040416.pdf
Revd Ruth Fitter gave an inspiring sermon. LadyDaySermon.pdf