Council
Council was held on Wednesday 25th October starting at 10:30 am in St Philip and St James Church,Hucclecote. Doreen reported back from the Annual meeting in York.
Members' Day
This was held on Wednesday 13th September at St Philip and St James Church, Hucclecote. Bring a picnic lunch for 1 pm. The meeting will start at 1:40 pm.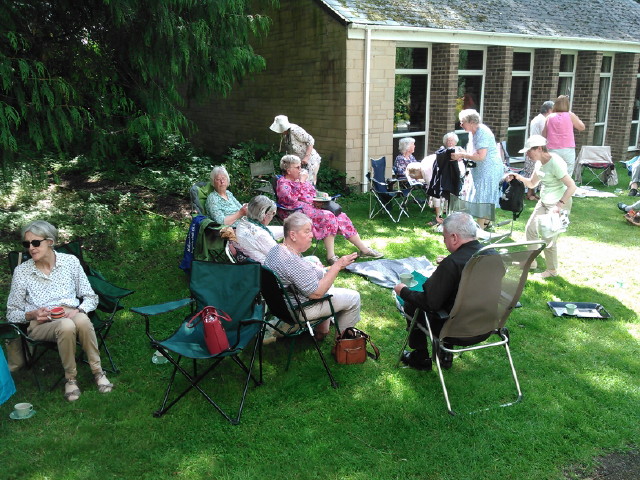 Mary Sumner day picnic
The picnic was hosted by Cirencester MU at Watermoor Parish Hall, Cirencester, GL7 1NE on Wednesday 9th August at 2:30 pm.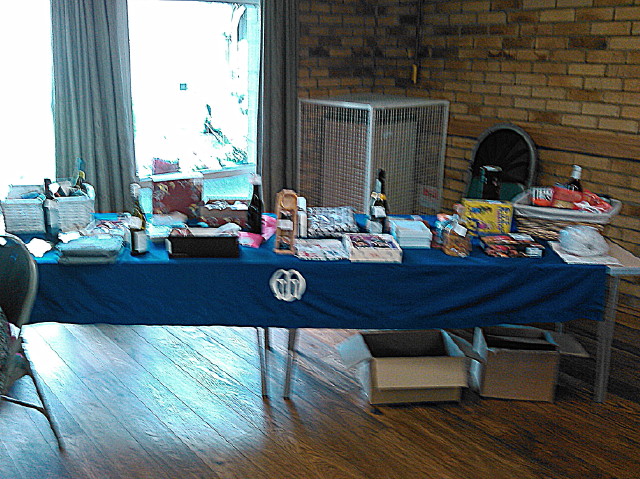 The Diocesan raffle was drawn at this event.
Festival Service
This was held on Saturday 1st July at St Mary's, Charlton Kings starting at 2:00 pm.All members were encouraged to attend.
AGM
AGM and council were held on 24th May at St Philip and St James at 10:30 am.
Members day
On 1st March a day was held for all members to meet together to get to know each other, at St Philip and St James church, Hucclecote. Gathering from 1 pm to eat your own lunch then meeting started at 1:40. Roundabouts were available to collect.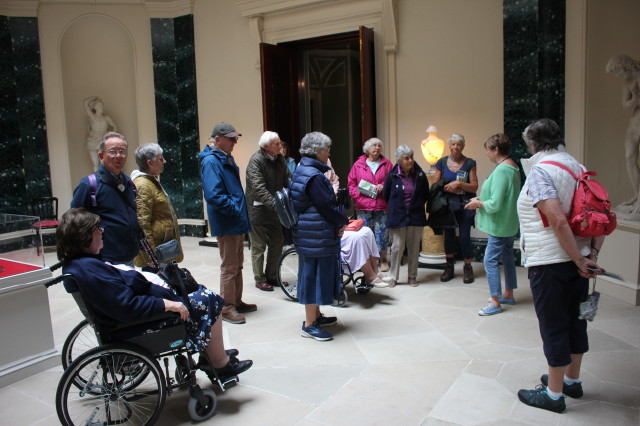 Belfast trip
Elizabeth Reay again organised a 6 day holiday in September 2022 to include the MU Annual Gathering in Belfast. It included visits to Arlewas arboretum and Carnforth station, then a night in Carlisle before crossing on the Cairnryan ferry. The planned accomodation in Belfast was switched to a new hotel in Lisburn. Trips from there included Ulster Folk museum and Mount Stewart House before a service in St Ann's Cathedral in Belfast.
The Gathering itself took place in the international Conference Centre and was based on the theme of "Transformation Now". The day ended with a concert by the Clare Consort. Sunday saw a trip to the Giant's Causway and the Antrim coast and finished with a Communion service back in the hotel.
A more detailed report by one who was there can be downloaded here .
Mary Sumner Day picnic
This was held at the Millenium Hall, Shurdington on 9th August 2022 starting at 2:30 pm. It finished with a short service at 4:30.
The Raffle was drawn at this event.
November retreat
A retreat iwas held on November 1st to 3rd,2022, at Holland House, Cropthorne.
Lady Day service
This service was held in the Cathedral on Friday 25th March 2022.The new Diocesan President and Trustees for 2022 and our Chaplain were commissioned at this service.
Cropthorne retreat
The Autumn retreat to be held at Holland House, Cropthorne from 2nd to 4th of November 2021 unfortunately had to be cancelled.
Holiday to Durham & Northumberland
Elizabeth organised a 5 night holiday commencing on 30th September 2021 for Mothers' Union members. For more details see Roundabout or contact the office.
General meeting in Belfast
This has now been postponed to September 2022.
AFIA Big Day Out
A day of fun and fundraising planned for July 17th 2021 for our Away From It All holidays has again been put on hold.