Annual Meeting
This took place on-line on Thursday 22nd October at 10.00 am
Mary Sumner Day
Cirencester MU streamed a service on 9th August to which all were invited. Rev. Rosemary Franklin presided and Pat Harris gave an address.
AFIA raffle
The Raffle was drawn in the office on Saturday 18th July by the Trustees.
Cropthorne 3 day retreat
There was a retreat at Cropthorne from 5th to 7th November 2019. See Cropthorne Details .
Wave of Prayer
Members prayed for our linked Diocese from September 3rd to 5th. Details of the rota by Deanery is here. .
The Service can be found here.
Mary Sumner Day picnic
This year (2019) the picnic was held in Moreton-in-Marsh on August 9th at an earlier time as it is a Friday. See MSD picnic for details.
The map of how to find the location is here. .
Garden Party
Cirencester and Fairford Deanery hosted a Garden Party on 24th July 2019. See Garden Party for details.
Day Retreat/Quiet Day
The May retreat was held at Marist Retreat Centre, Nympsfeld on Thursday 16th May 2019.
Lent Lunch
Lechlade and Fairford MU held a Lent Lunch in Lechlade on Wednesday 27th March..
Lady day 2019
A service for Lady Day was held in Gloucester Cathedral on Monday 25th March at 2 pm. Kay was Commisioned as our Diocesan President for this Triennial and all Trustees and Speakers were also commissioned.
Lynne Tembey in Cirencester
An evening of Cheese, Wine and Puddings in Cirencester on Friday March 1st was well attended when Lynne shared her experiences as Worldwide past President of the Mothers' Union.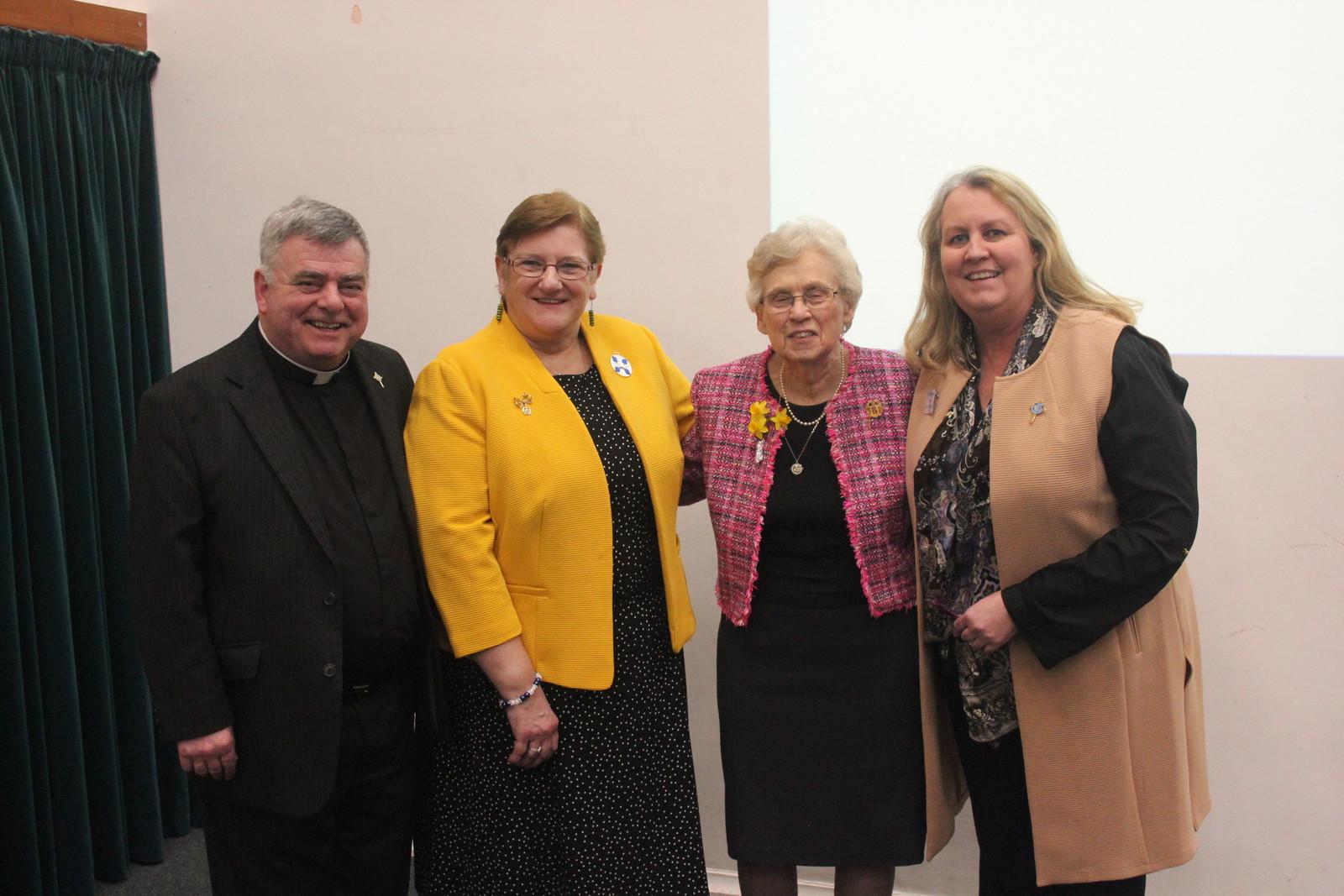 Members Day
This was held at St Philip and St James Church, Hucclecote, on Thursday 28th February and Roundabouts were available for collection.
Members Day is a time for you to share ideas and experiences with each other - what works, what doesn't. A space to get to know each other better. We also had a speaker Kat Gibson.