Buscot Day
Elizabeth Reay invited all members to a day at Buscot on Wednesday 18th July. It was a lovely Summer's day with the oportunity to hear about the grade I listed church where we had opening prayers, take a boat trip on the Thames, picnic by the river, look round the village and chat to friends. The day finished with a cream tea and a raffle.
Deanery Quiet Days
All deaneries were encouraged to hold a quiet day on June 6th or 7th.
Retreat Day
A retreat was held at Brownshill Monastery on Thursday 17th May.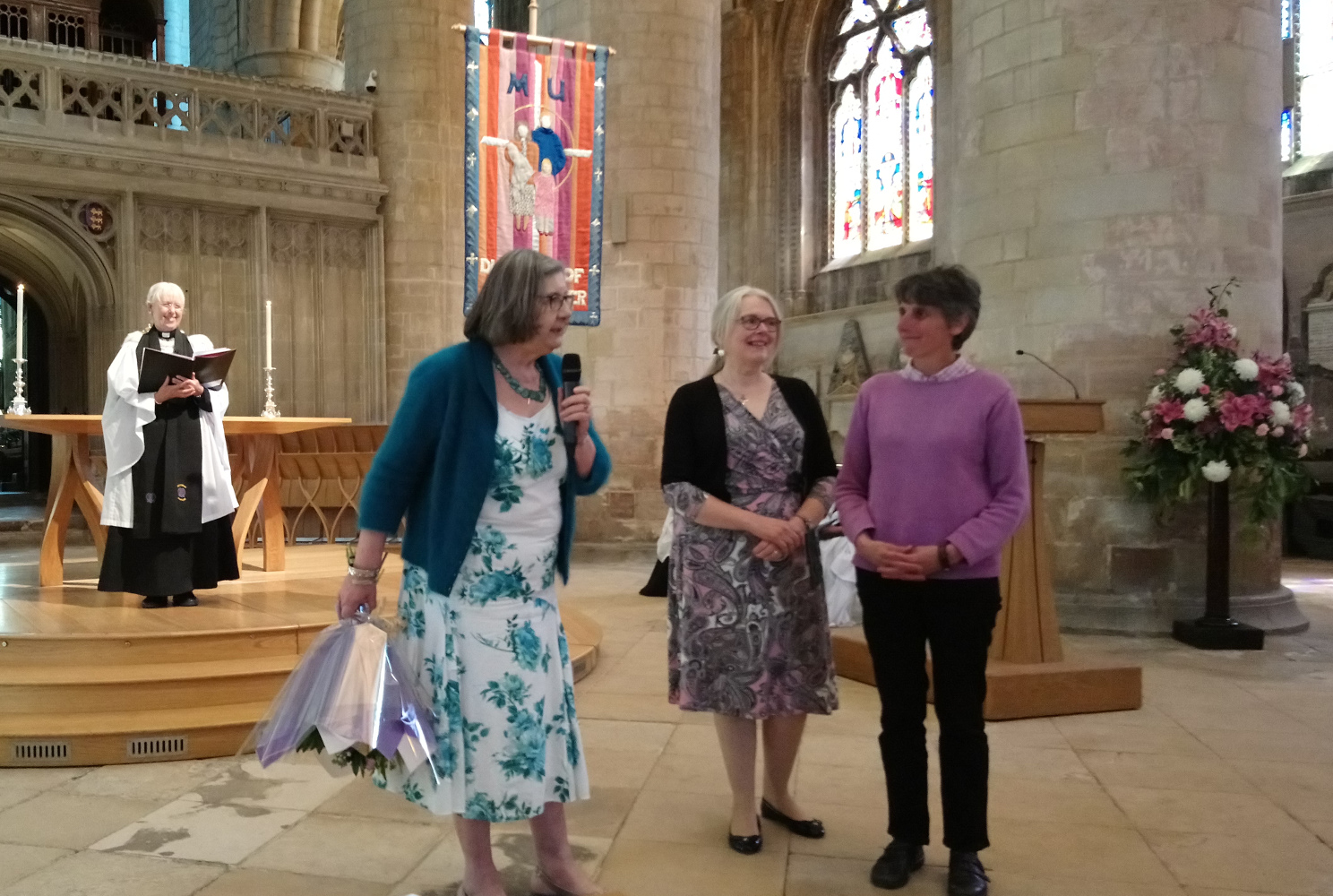 Festival Service
This year a festival service for the Diocese was held in the Cathedral on Tuesday 15th May . The oportunity was taken to say farewell and thank you to the retiring secretary, Jean.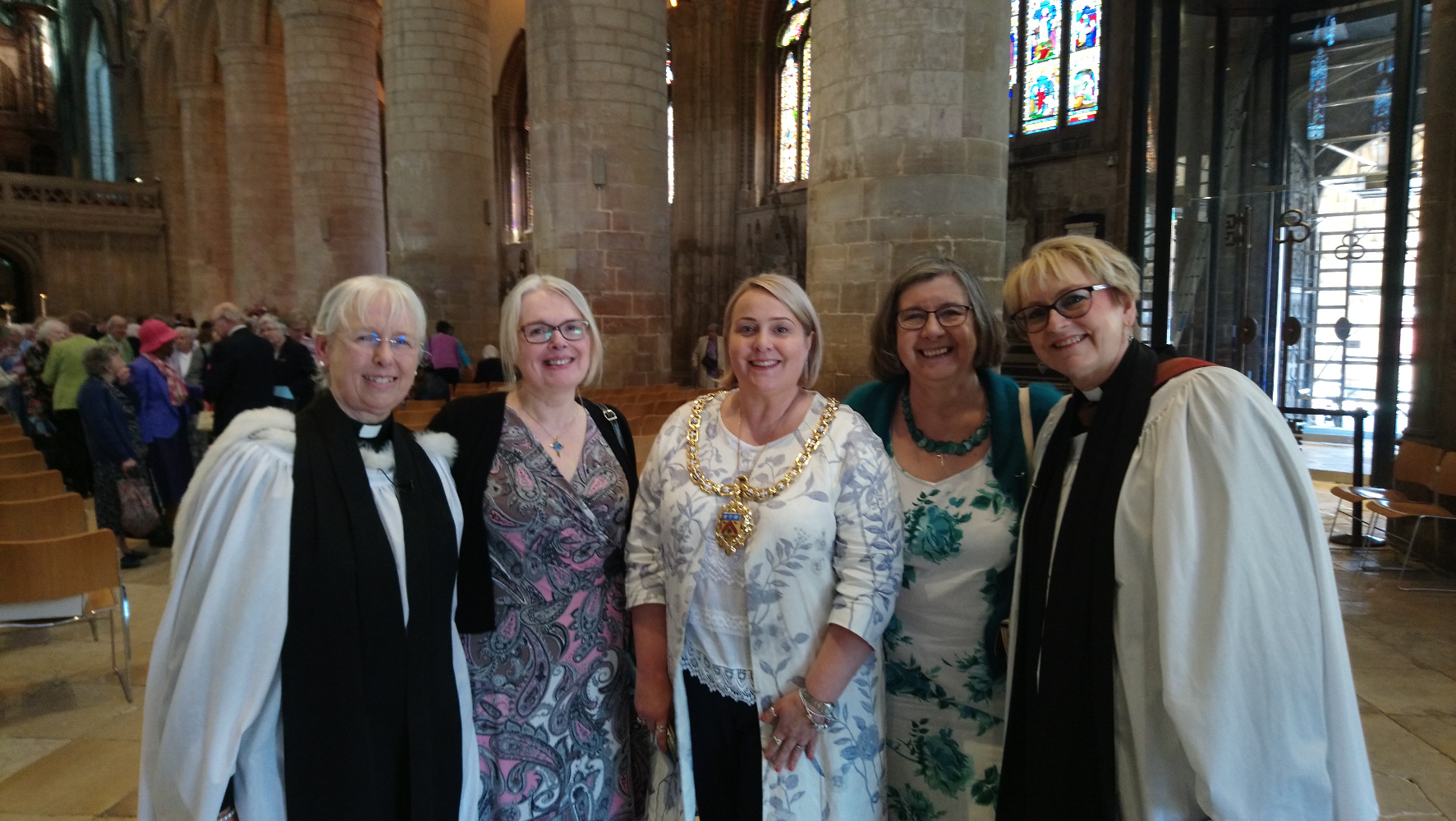 Rainbow Prayer Day
As part of the 16 days of activism against gender based violence a day of prayer was held in St Mary de Lode church, GL1 2QX, on 29th November 2017 from 10:00 am to 4:00 pm.
Cropthorne Retreat
Our Autumn Retreat was held at Holland House, Cropthorne from 7th to 9th November 2017.
Trip to Edinburgh
Elizabeth Reay again organised a trip North to include the General Meeting in Edinburgh in September 2017.